ABOUT US
MEET YOUR PERSONAL TECHNOLOGY EXPERTS
LIVE 24/7 SUPPORT (646) 461-1698
People. Performance. Process.

We take pride in rejecting cookie-cutter solutions for the benefit of your business.
Our company was founded with the goal of providing technology services that enable our clients to win in today's competitive landscape. This means that we have to stay two steps ahead of the curve, making sure that our expertise directly translates into tangible value for your business.
Our IT business professionals engage with your team to understand and recommend IT solutions that will propel your business forward, ensuring higher productivity, lower costs, better stability, and ultimately, less time invested into managing your technology so you can concentrate on your business.
3nom specializes in a wide range of tailored IT services, including solutions for small and medium businesses and their owners in NY/NJ/CT & Florida. We are committed to providing every one of our clients with high-quality service and support. Our unique IT team is incredibly friendly and can help advise and guide you every step of the way in growing your business. We expertly combine our services to provide you with customized solutions that give you all that you need with nothing you don't want. Our innovative approach starts with a thorough investigation into what your company needs to succeed so that we can ensure a perfect fit between your business and our services.
As one of 3nom's clients, you will have more energy and time to focus on your business while our dedicated team of experts handles your IT support. Your employees will be happier and more productive, too. You can rest easy knowing that your network will always perform to your standards and that your company will be able to outperform its competitors with ease. Sleep soundly tonight knowing that your electronic assets are optimized, maintained, and protected. Ensuring your business's technology runs smoothly is our top priority.
Not sure where to begin, or want to make sure 3nom is right for your organization?

Abe Sasson
Managing Partner, 3nom
Abe is an IT veteran with over 18 years of experience setting up and managing complex IT infrastructures. He is known for his meticulous attention to detail and customer obsession. Abe has a background in economics and is not afraid to use it to offer the most value to our clients.
Want to know more? Read Abe's Life Rules here!

Avrohom Liberman
CTO, 3nom
Avrohom is 3nom's tech mastermind with a passion for workflow automation and creative custom solutions. He has been coding for over two decades and now leads a cross-functional team of IT experts at 3nom. His favorite challenge is cost-effective — and the one he hasn't solved yet. 
Meet Avrohom here!
White Label Services

Offering Virtual Desktop services to your clients is a fantastic way to generate new monthly recurring revenue. Our white label Virtual Desktop service known as 3seat is designed for IT providers that want to offer the benefits of the cloud to their clients without investing in their own infrastructure. As a 3nom 3seat partner, you'll have the opportunity to offer a full line of cloud services, including cloud infrastructure, business continuity, and software licensing.
Resell White Label Cloud Services
The White Label 3seat is a cloud-based business solution designed to provide contact companies of any size with access to a broad range of features, increased scalability, and flexibility. The solution can be interfaced with existing premises systems or can be a part of a total system replacement.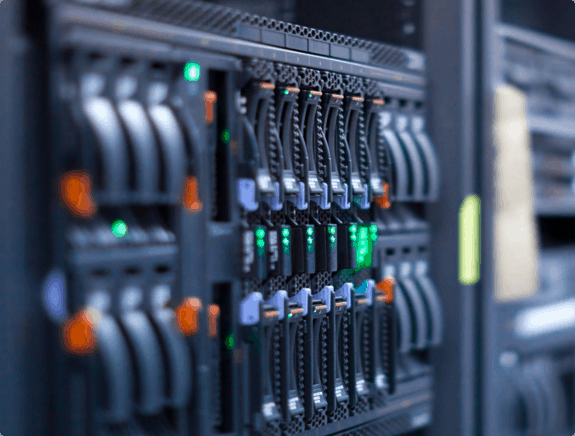 What's in it for You
Easy revenue generating add-on to existing customers
Total system replacement or  overlay to customer premises
Provide customer with what they need, where they need it and when they need it
Simplified integration with business applications
Inherent Business Continuity Capabilities
What's in it for your Customer
Better TCO without upfront purchase
Unmatched connection to cloud based resources such as applications and databases
Scale quickly with seasonality, growth and unexpected peaks
Enable work in the office, on the road or at home
Secure and compliant data centers with redundancy in all areas of high availability
Contact us to become a 3seat Reseller Partner
Partner with 3nom and resell white-label cloud computing services to grow your Managed Services business. Contact us by phone at 646-461-1698, by email at sales@3nom.com, or by filling out a quick contact form.
Client Referral Program
Our referral program offers a $25 Amazon gift card for a referral contact and $500 for closed deals with referrals.
By recommending partners, associates, or professional contacts, you can help them enjoy worry-free IT and reap some rewards for yourself!
Who do you know…
Is tired of their slow or unresponsive IT vendor?
Needs help moving their business remote?
Is currently using unaffordable IT services?
Has outgrown the capabilities of their current IT guy?
Is concerned about the security of their or their client's data?
Is fed up with IT downtime?
Is considering a move to the cloud?
Is concerned with compliance issues?
Wants to implement newer technologies?
Would like an honest assessment of their IT network?
Register
Register the person or persons you are referring below using the Referral Rewards Form.
Schedule
When we receive the form, we will contact your referral directly to set up an appointment.
Collect
You will be presented with your reward within 30 days of your referral signing a contract with 3nom.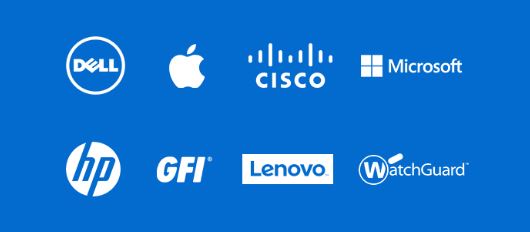 Our Partners
We have strong, established relationships with all the leading global technology publishers.
Working with the World's Leading Technology Providers
Commitment to your Business
We work hard to make your work easier
You never cease to amaze me with your dedication and commitment. Thank you for all of your hard work!
You are awesome! Thank you for helping me get back to work, and for spending so much time yesterday to help me. You were patient, helpful, diligent and stuck with me until it was fixed.
Just wanted to say that you have a great people working with you and I'm sure you already know it, but I appreciate all of their help and support.
Our Awards
We're so honored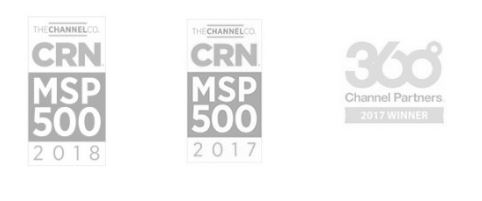 News
Stay up to date with technology services

Backup and Disaster Recovery: Tips and Tricks from a Managed IT Provider Over the decades of supporting small and medium-sized businesses as a Managed Service Provider (MSP), we have come across several tricks to ensure that your data is as safe as it can be. Here are some of the best backup and recovery practices you will want to incorporate into your business IT strategy.   What Is a Data Backup? Have you ever saved something onto a hard drive and called it a backup? If...
read more
LET US HELP YOU
Our professionals are grounded but reach deep into the clouds.
Talk to us about moving to the cloud or get a better solution than you have now.